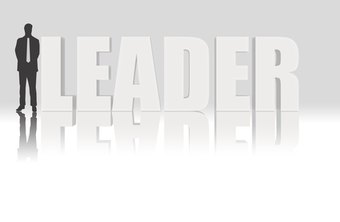 If you were to Google the word "leader" you would find literally millions of results (15.8 million the last time I checked). Leadership is an extremely popular topic and many have sought to define what it means to be a leader. One definition of leader is "the person who commands a group, organization or country." While many commanders have proven themselves to be effective leaders (especially in the military), I would not necessarily agree with the assessment that a leader must be a commander.
Effective leaders in today's society are more like coaches than commanders. While commanders preach at their followers and tell them what to do, coaches teach their followers and show them what to do. There are six qualities that I have found to be essential for effective leadership today. These six qualities combine to form an acrostic for the word "LEADER".
1. Listener
An effective leader must be a good listener. At the heart of leadership is communication. Leaders must be good communicators, but they must understand that communication is a two-way street. Many leaders are great at communicating their vision to their followers but seldom take the time to listen and receive feedback from their followers.
This quality requires leaders to be secure in themselves. Thin-skinned leaders rarely welcome feedback – especially when the feedback is critical of their leadership. Leaders are wise to remember that criticism is not the same as condemnation. If we never listen to our critics, we never learn how we can improve. Listening is a key aspect of learning. Leaders need to learn to listen…and listen to learn.
2. Encourager 
Not only should leaders listen to their followers, but they should also encourage them. Effective leaders are intentional about offering positive feedback to their followers, and, when necessary, offering encouraging ways to improve their productivity. Most leaders see themselves as the quarterback on the field leading the team to victory, but the most effective leaders are more like the person on the sideline who helps cheer the team to victory.
3. Assister
Leaders are called to lead, but leading people often means assisting them along their journey toward productivity. While many leaders look to have assistants, effective leaders look to be of assistance. Effective leaders help their followers to reach their full potential. They provide tools and training to assist them to be the most productive individuals they can be for the team or the organization.
One of the most important positions on the basketball court is that of the point guard. The point guard is often referred to as the "floor general". His or her primary role is to facilitate the offense, manage the flow of the game, and get the ball to his/her teammates in a position for them to score. When a teammate scores on a pass from the point guard, the point guard is credited with an "assist". Effective leaders should lead their teams/organizations in assists.
4. Developer
Effective leaders spend much of their time, energy, and resources on development – first on themselves and then on the people they lead. Leaders are lifelong learners. Which means that an effective leader is always seeking ways to further develop his or her own leadership skills and abilities. A leader who is not developing is usually leading an organization that is declining.
Effective leaders also invest in the development of the people they lead. They invest time into mentoring key followers and creating a learning culture within the organization. Effective leaders don't just seek to add more followers, they seek to develop more leaders. Leaders should be the "chief development officers" of their organizations. They should model this by developing themselves and then duplicating themselves by mentoring others.
5. Energizer
Effective leaders bring energy to their team and their organizations. They are the catalysts that drive things forward. When a leader walks into the room he or she should not suck all the air out of it. Effective leaders should breathe fresh life into the organization when things are stagnant and motivate others to keep pressing forward.
6. Relationship-builder
Effective leaders are not just task-oriented. The take the time to build relationships with the people they lead, and, just as importantly, help their followers to build relationships with each other. Leaders are bridges that help connect the people and departments within an organization. Effective leaders tear down the silos and walls that creep up within organizations and help people stay connected.
When leaders exhibit these six essential qualities – Listener, Encourager, Assister, Developer, Energizer, and Relationship-builder – the organization is strengthened. When leaders are effective, organizations are productive. The best way a leader can improve his or her organization is to work on becoming a more effective leader.